William Ray Ford
Attorney at Law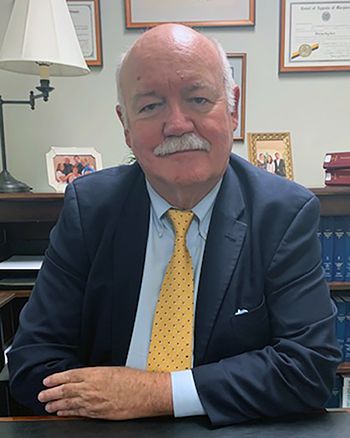 William Ray Ford is a May 1981 graduate of the Catholic University of America School of Law. He was admitted to the practice of law in Maryland in 1981. Since his admission, he continuously has maintained an office for the practice of law in Maryland.
A conservative estimate of the number of trials in which he has participated in his career is well more than a thousand. Including cases that have been settled he has been counsel in thousands of cases over his career. In addition to his trial experience, he has participated as lead counsel in dozens of appeals collectively in the Court of Special Appeals, the Court of Appeals, and the United States Circuit Courts of Appeals for the Fourth Circuit, and the District of Columbia. More than a dozen of those appellate cases have resulted in reported opinions. In 2002 he was named a life member of Kingston's National Registry of Who's Who as a consequence of his appellant work.
Institutions such as government, banks, lenders, insurance companies, etc. retain and employ lawyers whose practice is focused on the types of cases in which those clients are typically involved. That affords their lawyers an opportunity to develop experience in particular legal subject matters. Mr. Ford's goal has been to provide the same type of effective representation to individuals, families, and small businesses in an effort to level the playing field in the courtroom when legal issues arise between large entities and individuals. Over decades he has accomplished that goal thanks to people like you who have entrusted him with their legal issues. If you need assistance with a legal issue in his practice areas you are encouraged to contact attorney William Ray Ford here. Or Call us.
My goal is to make your life
better than it was before.
Bar Admissions
Maryland, 1981

Court of Special Appeals

Court of Appeals

United States Circuit Courts of Appeals for the Fourth Circuit

District of Columbia
Education
J.D. - Catholic University of America School of Law, 1981
Honors & Professional Associations
Member for Life - Kingston's National Registry of Who's Who, 2002